(Header photo courtesy of EPIC)
NATURE
St Maarten's lush green hills, mangrove forests and beaches know a very specific and invite to take a walk through nature: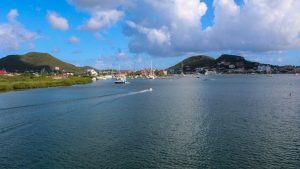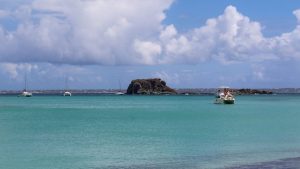 ROCHER CREOLE / CREOLE ROCK
This protected rock is one of the best places on island to go

snorkeling

. You will find various sailing boats anchoring at this eye catching rock just off Grand Case.
TINTAMARRE
Once a disputed island between the Netherlands and France and home to some farms, Tintamarre now is the largest uninhabited island within reach from St Maarten. A beautiful sandy beach can be found on its western tip, whereas its eastern rock formations are just as spectacular. The island temporarily had the function of airport, and remains of both the aforementioned farms and airplanes can be found in its middle.
ILET DE PINEL / PINEL ISLAND
You might know Pinel Island as an outstanding beach with great bars. When you take a ten minute strawl to the back (Atlantic side) of the island, you will understand why this island is a protected nature reserve. You are prone during your 5 minute strawl to have run into at least two iguanas, and very possibly a tortoise.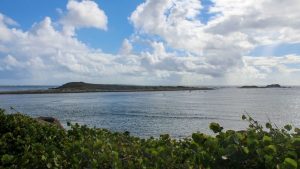 ILETS DE BAIE DE L'EMBOUCHURE / EMBOUCHURE BAY
Baie L'Embouchure near Oyster Pond is a unique nature area on St Maarten. From its European Union supported tower with panoramic view, you see mangroves to the left, shallow sandy islands right in front of you, Tintamarre, Anguilla and St. Barths are visible from this bay at sea.
SENTRY HILL
Sentry hill is one of the highest point on the Dutch side (341m). Sentry hill preserves a variety of flora and fauna with different species

.

To reach this impressive viewpoint, indulge yourself in a challenging Sentry hill trail, or take an easy ride of the elevator within Rainforest Park. At the top, a magnificent view is offered of St Maarten and the surrounding islands.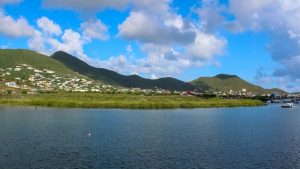 MANGROVE
Mangrove ecosystems have significant ecological, environmental and socio-economic functions and values. Mangrove forests usually come into existence in sheltered shores the like of Simpson Bay Lagoon and Baie de l'Embouchure and in areas where sediment is gradually trapped forming mudbanks.
There are different spieces of mangroves. The Mullet Pond / Simpson Bay Lagoon mangroves are of the Red Mangrove type.
Some of St Maarten's landmark animals and flowers are: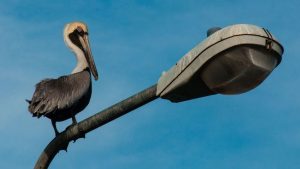 BROWN PELICAN
The Brown Pelican is a national symbol of St Maarten. For large colonies, visit Fort Amsterdam where you are guaranteed to see these magnificent birds in full action, scooping fish from Great Bay and Little Bay.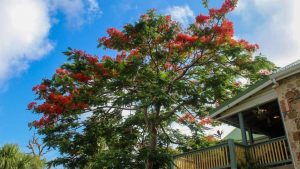 FLAMBOYANT  TREE
The Flamboyant tree can be found on many locations throughout the Caribbean. Its red flowers blossom from June to September and signify paradise flower. Some fine examples of the Flamboyant tree can be found in Emilio Wilson!
St. Maarten's fame derives from its nature – a combination of transparent light blue seas, lagoon, pristine beaches and last but not least its towering hills with magnificent views on may other Caribbean islands close by.
NGO EPIC designed various hiking trails to explore the green hills of St. Maarten. See below for a listing of choosing, level of difficulty and route!
Look at the Billy Folly brochure:
Look at the Fleming Property brochure:
Look at the Fort Willem hill brochure:
Look at the Little Bay Cay Bay brochure:
Look at the Naked Boy brochure:
Look at the Natural Pool brochure:
Look at the Point Blanche brochure:
Look at the Sentry Hill brochure:
Look at the Vineyard brochure:
Look at the West Coast brochure: