As a premier tourism destination and regional hub,  St. Maarten is a great location to start a business. Join SHTA as the largest independent business network to help expand your company effectively.
See below our business members for you to connect to St. Maarten! For our hotels, shops, activities and restaurants please see these separate lists.

Baker Tilly SXM
Baker Tilly in the Dutch Caribbean (Aruba, Curacao, St. Maarten & Bonaire); an independent Baker Tilly member firm of accountants, tax advisors and consultants. With consistent year-on-year growth, Baker Tilly has become one of the top 5 firms in this region and combines her local expertise and approach with the power of an extensive international and global operating network. At Baker Tilly we get inspired by all that has to do with doing business. With a highly educated and skilled team, we are in the midst of the dynamics of your business and we are having tomorrow's conversations today. Let's face the future together!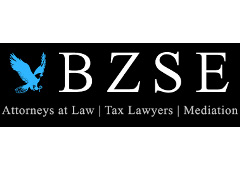 BZSE Law
Independence and integrity are paramount to all lawyers of BZSE. We operate, advise and litigate in an open, transparent and independent manner to represent the best interests of our clients. This gained us a formidable reputation. Among our clients are banks, financial institutions, as well aslocal and international (corporate) clients with business interests on the islands.

Grant Thornton in the Dutch Caribbean
Grant Thornton in the Dutch Caribbean is a leading provider of audit, tax and advisory services. With offices in Aruba, Bonaire, Curaçao and St. Maarten and approximately 180 people working across all islands, our local presence in the Dutch Caribbean is unmatched.

HBN Law SXM
HBN Law employs more than 30 attorneys in Aruba, Bonaire, Curaçao, Sint Maarten and Amsterdam. The office in Sint Maarten also serves the islands of Saba and Sint Eustatius. HBN Law runs a general civil practice.

Magnis N.V.
Magnis NV is an Accounting and Business Consulting Services firm based on the island of St. Maarten in the Dutch Caribbean.
Our focus areas are:  corporate structuring; corporate strategy; administrative services; tax mitigation and fiscal advice.  We represent corporations and individuals on Dutch St. Maarten.
We have over 25 years experience in providing professional services to clients of all shapes and sizes.  We attempt to provide the broadest base of knowledge tailored and applied to the individual needs of each specific client.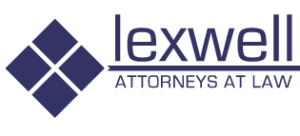 Lexwell Attorneys
Lexwell has been a part of Sint Maarten since 1992. Ever since we are the trusted legal adviser for a variety of domestic and international companies, as well as government and regulatory organizations.

VanEps Kunneman VanDoorne
VanEps Kunneman VanDoorne is the leading Dutch Caribbean law firm. We provide our clients – regional and international – with practicable solutions that answer to their specific challenges and ambitions.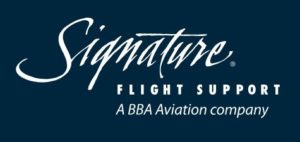 Signature Flight Support
Land at any FBO in our growing worldwide network and you'll receive a warm, friendly Signature greeting. Consistent, exceptional service. Line support that's expert, safe and ready on the ramp. Clean, comfortable, well-furnished facilities. Service professionals who go the extra mile for your passengers and crew. Competitive pricing in every market. And our Signature QuickTurn® service for demanding travel schedules.

Princess Juliana International Airport (SXM), is one of the oldest and busiest airports in the region. It is the airport of St. Maarten. SXM is the designator code for SXM Airport. The airport is located 15 kilometers northwest of Philipsburg, capital of St. Maarten. PJIAE N.V. Operating Company functions as a hub airport for surrounding islands Saba, St. Eustatius, St. Barths, Anguilla, Dominica, Nevis and Tortola. The airport handles a variety of aircraft a year, ranging in size from Cessnas to Boeing 747's, making it the second busiest airport in the North Eastern Caribbean. It caters to 1.8 million passengers annually originating primarily from the Americas, Europe and the Caribbean.
For more information on St Maarten airports, click here.
Click this link to visit Princess Juliana International Airport official website https://www.sxmairport.com/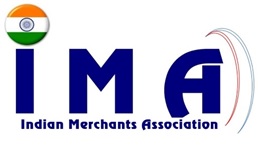 Indian Merchants Associations (IMA)
An association formed on the Island of St.Maarten in 1970's. It comprises of all the Indian Origin Business People of St.Maarten.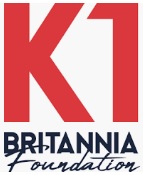 k1  Britannia Foundation
Established in 2014, K1 Britannia Foundation was originally founded as a maritime foundation but has grown to encompass a variety of charitable projects with a strong focus on the evolving social issues faced by youth on St. Maarten.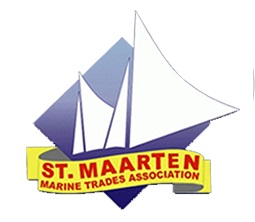 St. Maarten Marine Trades Association (SMMTA)
St. Maarten is hands down the best place in the Caribbean to berth, provision, repair and explore. With over 16 major marinas catering to vessels ranging from small water craft to large super yachts, there is a selection to fit every size and every budget.

St. Maarten Timeshare Association (SMTA)
SMTA was created to promote the best interests of timeshare in St. Maarten, both the industry and the consumer side.

First Caribbean Bank
CIBC FirstCaribbean is a major Caribbean bank offering a full range of market-leading financial services in Corporate Banking, Retail Banking, Wealth Management, Credit Cards, Treasury Sales and Trading, and Investment Banking. It is the largest, regionally-listed bank in the English and Dutch speaking Caribbean. The bank has over 2,700 staff, 57 branches, 22 banking centres, and seven offices in 16 regional markets.
CCB is a credit bureau that registers and shares credit related information of persons and small business (Kleinbedrijf) responsibly. CCB works closely with the credit issuing institutions and observes local privacy laws and international best practices to ensure professional and trustworthy registration and sharing of information.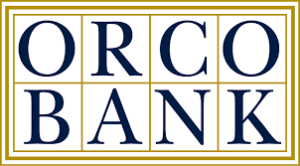 ORCO bank
Welcome to your Personal Banker, where management and staff are always available to give you a highly personalized service. We know our customers by name and make it a personal challenge to serve you better every day. We kindly invite you to browse through our pages of products and services.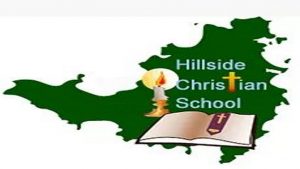 Asha Stevens Hillside Christian School
Asha Stevens Hillside Christian School has been teaching Christ-centered education for more than 40 years and is an established faith based insitute who have chosen Jesus as the center of our children's education.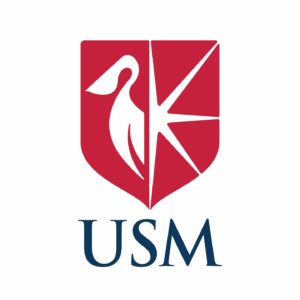 University of St. Martin (USM)
The University of St. Martin is committed to offering quality career and academic education that will provide students with a solid foundation to enter the field of their chosen career or to pursue further academic studies. The University is also committed to the continuous development of programs that will improve the quality of life for the people of St. Maarten/St. Martin, the Caribbean region, and the world at large.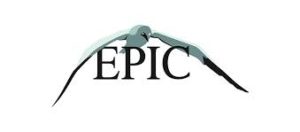 The EPIC Foundation is an independent non-profit founded in 2000 with the mission of protecting the Caribbean environment through research, restoration, education and advocacy. EPIC is a results-driven organization that works on challenging, under-addressed issues through holistic programs resulting in strategic community-based actions.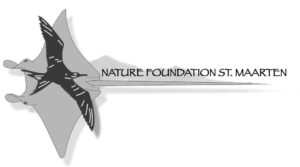 Nature Foundation St. Maarten
The Nature Foundation is a non-profit organisation located on the island of St. Maarten in the heart of the Caribbean. The foundation aims to preserve and enhance the natural environment of St. Maarten for generations to come.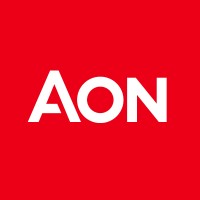 AON Insurance Brokers and Risk Consultants
Aon is the leading global provider of risk management, insurance and reinsurance brokerage, and human resources solutions and outsourcing services. Through its more than 72,000 colleagues worldwide, Aon unites to empower results for clients in over 120 countries via innovative and effective risk and people solutions and through industry-leading global resources and technical expertise.

Ennia
A leader among insurance companies
With 70 years of experience and more than 200 employees in offices in Aruba, Bonaire, Curacao and St. Maarten, ENNIA is the largest insurer in the Dutch Caribbean. As one of the few full-service insurance companies in the region, they offer their customers a wide range of products with many choices.

Guardian Group – Fatum
The Guardian history of service to the Caribbean dates back to 1847 when Standard Life of Edinburgh, Scotland, opened a branch office in Trinidad. Standard Life ceased operating and merged its Trinidad and Tobago portfolio with that of Jamaica Mutual Life Assurance Society, effective November 15, 1972. Towards the end of the 1970s, it became mandatory for all insurance companies to localize their operations.

Nagico Insurance
The NAGICO Group has been in existence since 1982 and provides a myriad of property and casualty as well as life products and risk solutions to its customers, who are situated throughout the Caribbean; it is a dynamic and versatile group.
Navigator Insurance Consultants 
Navigator Insurance Consultants NV is a diverse team of insurance consultants, claims advocates and risk management experts who can give you the best advice  and offer you the best services in the region. Our mission is to provide the highest professional standards in risk transfer services via insurance brokerage, insurance consultancy, alternative risk transfer solutions.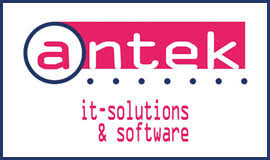 Antek
Antek IT Solutions & Software is the leading IT solutions and service provider for Sint Maarten and neighboring islands. We offer a full range of hardware, software and managed services to help you run your business. Whether you're looking for full business network design, implementation and support, or point of sale, inventory management, accounting and payroll solutions, let us put our experience to work for you.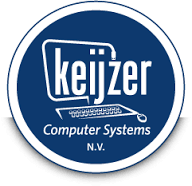 Keijzer Computers
Since 2005 we provide IT solutions, Repair service, Knowledge and Hardware in Sint Maarten and the Eastern Caribbean. At Keijzer we offer more than Computers and accessories to our clientele, also Personalized IT solutions and service meeting their needs.

Carib Work -IT
CaribWork-IT is a full services professional ICT service provider for the business community. We design network and server solutions, offer ICT support and quality products (always with local warranty). As partner with HPE, HP, Lenovo, Watchguard, Fortinet and many more we offer a wide range of products for the best project results.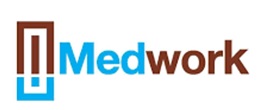 Medwork
Medwork is your partner in Corporate Health Solutions. We offer tailor-made solutions and realistic advice at an attractive and transparent fee. We are the partner that knows the terrain and has the right tools and experienced guides to help you take your Corporate Health and Safety to the next level.

Simpson Bay Pharmacy
Simpson Bay Pharmacy displays the largest collection of European and American prescription drugs and over the counter medication on the island.
The staff of Simpson Bay Pharmacy is friendly and knowledgeable about medicines, over-the-counter products, and cosmetics.

St. Maarten Medical Center (SMMC)
The SMMC opened its doors in 1991 and not only serves the community of Dutch St. Maarten, but also the surrounding islands of Saba and St. Eustatius.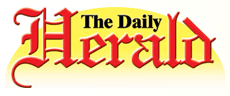 The Daily Herald
The leading newspaper for St. Maarten.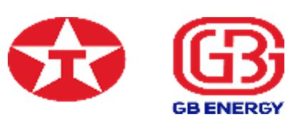 GB Energy Texaco
Texaco GB energy are solutions for industries and individuals alike through its network of service stations, consumer and industrial accounts, aviation fueling facilities, marine bunker options and LPG supply. Reliability, efficiency, competitive pricing and cost saving solutions are at the core of our beliefs.

Global Resourcing
The best recruitment agency on Aruba, Bonaire, Curacao & Sint Maarten & Professional services & support.



North South Net/International Ltd.
North South Net (NSN) is a group of companies whose executive team has more than 75 years of experience in creating targeted, action-oriented and effective custom content solutions. Our award-winning team will produce a customized multimedia program that is right for you — whether you are an advertiser or an organization looking for a publisher to provide your guests, clients or customers with the best and most up to date print and digital programs.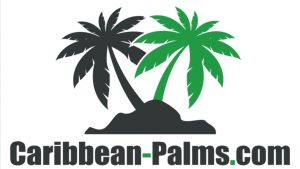 Palm Trees of the Caribbean
We are specialized in transporting and nursing all kind of exclusive palm trees. Caribbean Palms, is more than just a name, it's a commitment to providing our customers with the finest selections of real palm trees. Caribbean Palms has it's own show area / nursery with a wide selection of different palm trees to choose from.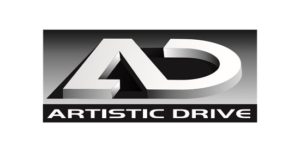 Artistic Drive
Artistic Drive is a creative advertising company based in St. Maarten, founded by our CEO Mr. Loic Bryan. We specialize in Graphic design, Photography and Illustrations.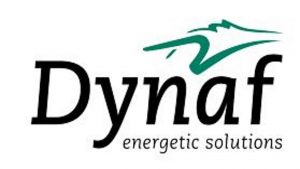 Dynaf
Dynaf Group is a dynamic company based in Curaçao, with offices in Aruba and St. Maarten. Our clients count on us for complete power solutions with lifetime maintenance and 24-hour service, driven by an experienced and diverse team of certified professionals. Our main product groups are Generators, UPS systems & Data Centers, Solar Power and Charging Stations for Electric Vehicles.


Liccom N.V.
The organization of Liccom is a very accessible organization. It is not a top-down but a rather flat organization. Clients, Personnel, Suppliers, Subcontractors can always walk into the office at any time and talk with everyone.
The framework within Liccom is conducting its operations is various. The company has the flexibility to adjust itself for small and large projects in the variation of new construction and renovation projects. To provide the market with a new concept, Liccom has developed a concept to offer clients design, construct and finance for their projects.
Port St. Maarten Group of Companies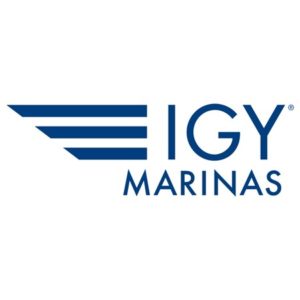 With yachting destinations spanning the globe, IGY is redefining the luxury marina experience. Founded in 2005, IGY focuses on acquiring, managing, and servicing luxury-yacht marinas and the surrounding upland real estate properties.

Safe Cargo Services
Since 1981, Safe Cargo Services has been the leading cargo handler on St. Maarten with an excellent reputation for efficiency and reliability. Our services range from freight forwarding your online purchases through to handling specialized cargo for business.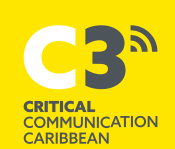 Criticial Communication Caribbean B.V.
For the last 80 years, we've been offering critical communication solutions to the public safety sector. We are inspired by the critical nature of our customers' mission and are motivated by the challenge to deliver innovate solutions. C3, formerly known as Zenitel Caribbean, has offices and staff on Curaçao, Aruba and Sint Maarten, focusing on the entire Caribbean and the north of Latin America.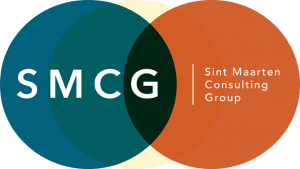 Sint Maarten Consulting Group N.V.
Sint Maarten Consulting Group (SMCG) is an organization consultancy firm on St. Maarten that operates in all functional areas of Human Resources Management (HRM) which is Recruitment & Selection, Training & Development, Motivation, Evaluation and Industrial Relations. Occupational Safety & Health (OSH) is also part of our area of expertise where we focus on safety and health in the working environment. SMCG collaborates with Executive Business Services (EBS) and as such to create a synergy within the area of HRM, OSH and also in regard to (temporary) placement of personnel in organizations.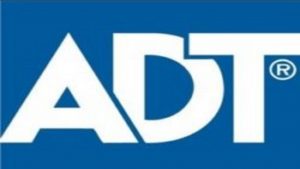 ADT Security Systems
ADT has been on St Maarten for more than 25 years and offers electronic security systems to keep you, your business, family, and belongings safe. ADT installs, maintains, and monitors Burglar Alarms, Fire Alarms, and Medical Alarms for homes and businesses, small and large. ADT also provides Camera Systems, Video Intercom Systems, Access Control Systems, and Electronic Gate Systems.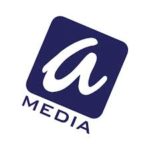 Antonio Media B.V.
We specialize in website design and development. Furthermore we can facilitate a full service packages with photography, video shooting and editing, copy writing, animation, sound design and voice-overs.

360° of innovation
Based on the beautiful island of Aruba, we are a multi-disciplinary and international team of professionals who walk the talk when it comes to innovation and creating change for the better; to become more sustainable and resilient.
Each of us come from different backgrounds in both private and public sector and all have a deep passion for innovation as a catalyst to create a better person, a better company, a better government, a better society, all leading to a better world.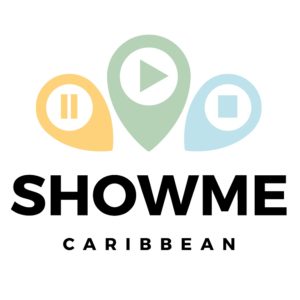 SHOWME Caribbean is a small and passionate team dedicated to virtual tools. We work with immersive technology to help our customers stand out in the digital crowd.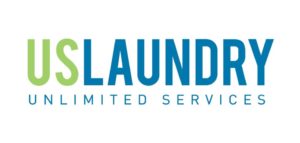 US Laundry
Professional Textile Care for the Hospitality Industry & Hospitals on Sint Maarten. Exclusively having a linen lease proposition where hotels can benefit from high quality linen rental without having to make big investments. We will guarantee sufficient stock at all times.

CC1 St. Maarten
CC1 St. Maarten is one of the biggest distribution companies in beverages and beers on St.Maarten . Refreshing the island with the best!

PDG Supplies
Since 1988 PDG has been supplying Sint Maarten/Saint Martin; the culinary capital of the Caribbean. An island with over 350 restaurants catering to every gastronomical whim. With a vast range of products and 4000 items in stock, our customers here and on surrounding islands, know that they can rely on PDG to deliver.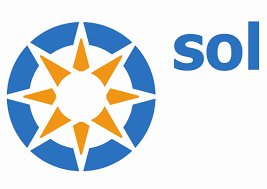 Sol St. Maarten
Sol began as an inspired idea – to create a world-class, energy company managed and operated by a highly motivated and dedicated Caribbean-based team. Our main goal is to power the region with reliable and safe solutions.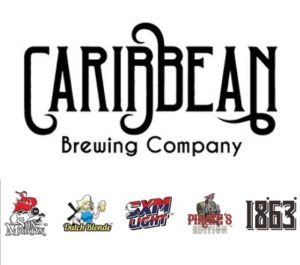 Caribbean Brewing Company
Recently opened in early of 2019, we at the Caribbean Brewing Company are producing 5 different amazing craft beers: San Martin Premium Beer, Dutch Blonde Ale, SXM Light Beer, Pirate's Edition IPA and a Dark Stout, 1863.
International Liqour & Tobacco Trading
ILTT is St. Maarten's first and largest spirits and beer distributor established since 1960. It is a family owned business founded by Mr. Hippolyte Ledee, being under the management of his son Ralph Ledee since 1989. ILTT has a long and well established exclusive relationship with many of the world's largest suppliers of leading international beverage, spirits, wines and tobacco brands.



TelEm Group
TelEm Group offers a wide range of telecommunication services to the residents, businesses, and visitors of St. Maarten. Apart from these services, the company plays an important role in the island's cultural and social heritage by promoting positive projects for the citizens of St. Maarten. TelEm Group is a proud leader in the local telecommunication market and by working closely with the government, the company develops projects in the telecommunication sector that helps benefit the island. At TelEm Group, we try to stay up to date with the latest technological advancements and find ways to incorporate it into our culture. You can find us on Pond Island in Philipsburg or at our branch in Simpson Bay.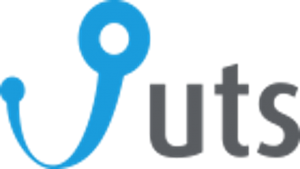 UTS
UTS is a holding company that owns and operates full service telecommunications and media companies across several island territories in the Caribbean.
At UTS we envision a world where connectivity is essential to improving the quality of life of people everywhere. We recognize our role in creating and providing powerful connections in life so people can enjoy greater freedoms and opportunities. Building on our vision for a better, more connected world, we are focused on our mission to become a company that is best known for providing the best customer experience in the industries we operate. We will achieve this recognition with people who are skilled and proud to work for UTS, and by being faithful to our values.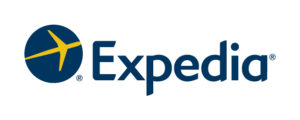 Expedia
Expedia Group is the world's travel platform, with an extensive brand portfolio that includes some of the world's most trusted online travel brands.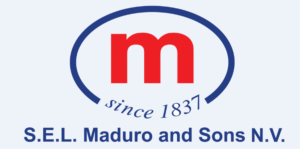 S.E.L. Maduro & Sons
S.E.L. Maduro & Sons (W.I.) N.V. (known as Maduro Travel St. Maarten) herein after referred to as Maduro & Sons-St.Maarten is a full service company dedicated to travel (air and sea) to and from St. Maarten as well as worldwide destinations. ​​