St. Maarten / St. Martin is a hub of an archipelago. Islands within eyesight from St. Maarten; Saba, St. Eustatius / Statia, Anguilla, and St. Barths.  Each provides great opportunities for island hopping and day trips! See our connections how to get on these islands, and our island descriptions for what you can do!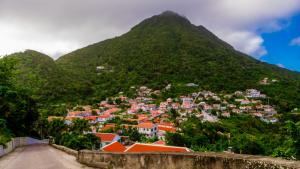 (Photo courtesy of Saba Tourism Office)
SABA
Visiting Saba is like traveling to a land barely touched by time. It wasn't until the mid-1930s, in fact, that residents built the island's first road. This winding thoroughfare is an attraction in itself. Lined with spectacular stone walls, it twists and turns its way up the mountainside. Saba may be tiny, but this special municipality of The Netherlands offers much to ecotourists: rocky cliffs, lush green forests and mountains that seem to rise out of the ocean. At the top of Mount Scenery, a nonactive volcano, you can see for miles on a clear day. If it's overcast, you'll find yourself caught up in the vapor of the clouds. Aquamania does boat tours – please see here how to book your ride.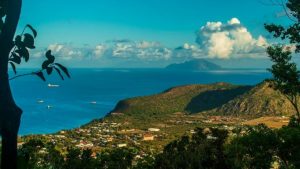 (Photo courtesy of St. Eustatius Tourism Office / Statia Tourism)
ST. EUSTATIUS
Statia, as islanders call it — is another special municipality of The Netherlands with appeal for nature lovers as well as history buffs. It's a quick plane ride from St. Maarten/ St. Martin and makes for a perfect day-trip destination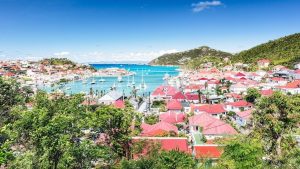 (Photo courtesy of St. Barths Office du Tourisme)
ST. BARTHS
Duty-free shopping, designer boutiques, luxury hotels and villas dotting hillsides. No wonder Saint Barthélemy – or St. Barths, as it is affectionately called – is known the world over as a playground for the rich and famous.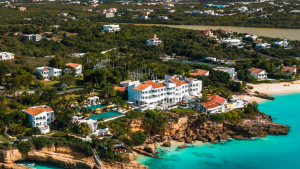 (Header photo courtesy of  Anguilla Tourist Board)
ANGUILLA
For years, visitors have come to this British Overseas Territory looking for that typical Caribbean experience. What they find is more than sunny skies and fruity cocktails. Ah, tranquility. It's in the smiles of locals that greet you. It's where the ocean meets the sand. It's what you feel after a stroll along pristine shores lined by fishing boats with richly painted wooden hulls. Anguilla is a country like no other.